Coming soon: why construction of Sunshine Coast's newest beach resort is set to start early
BY SUNSHINE COAST NEWS / 4 July 2021
A $90 million luxury beach resort has surpassed all expectations, with more than 50% of apartments sold in just under three months.
Lowanna Beach Resort at Buddina has exceeded its pre-sales target, with more than half of the 112 apartments now sold and a construction start date soon to be released.
The oceanside residential apartment complex at Buddina is touted as the Coast's first beach resort in more than 15 years.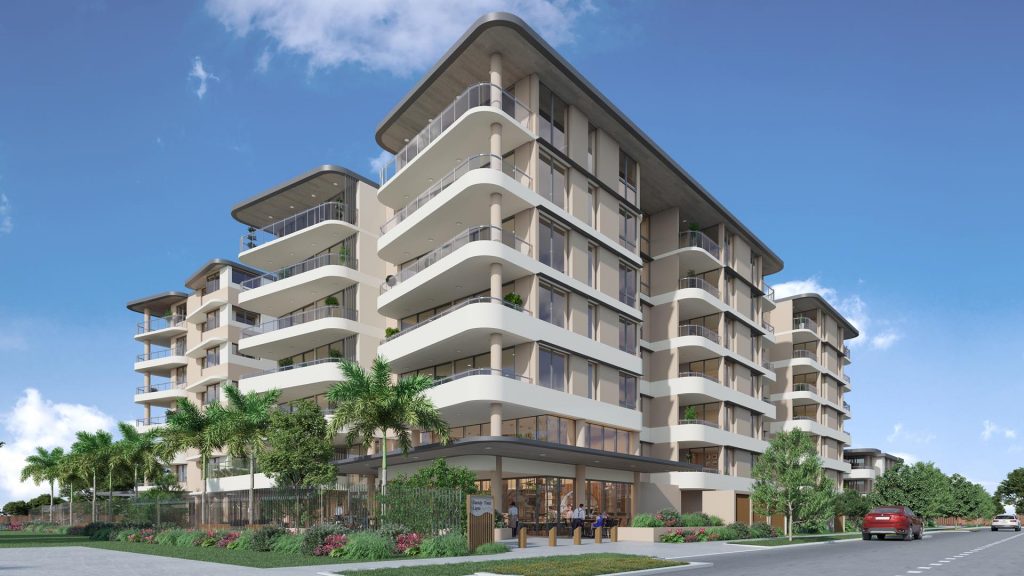 Lowanna Beach Resort exterior.
Set to be constructed between Lowanna Drive and Bermagui Crescent, between Buddina Beach and Kawana Shoppingworld, the resort will feature one, two and three-bedroom and dual key apartments priced from $585,000 to $1.4million.
Since launching in late March this year, the project by developer the WOW Group Buddina has seen "incredible inquiry" through its Kawana Shoppingworld sales display and online platforms showcasing the resort.
Lowanna Beach Resort development director Lorna Willis said the company was "thrilled with the response" and exceeding the pre-sales target so soon "means that we're able to start construction very soon and have people in their new homes sooner".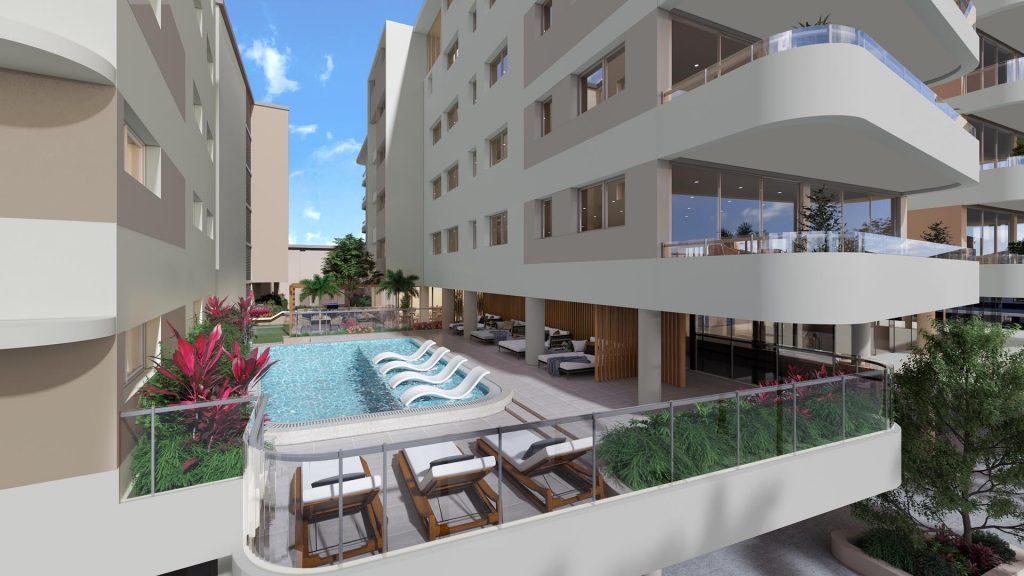 An artist's impression of the pool area at Lowanna Beach Resort.
"We know that the housing, rental and holiday markets are in hot demand on the Sunshine Coast, and we hope that by commencing construction soon, we are able to help ease some of the pressure many people are facing," she said.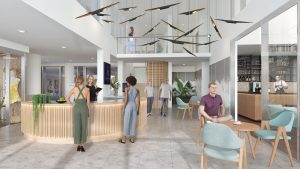 The residential apartments are expected to be home to a range of owner-occupiers, long-term renters and short-term holidaymakers drawn by the resort facilities, close proximity to the beach and amenities within walking distance.
Property market expert and lead researcher and strategist at Direct Collective, Mal Cayley, said the quick uptake in the property offering at Lowanna Beach Resort was in line with the predicted demand for the region.
"The Sunshine Coast has been on the cusp of exponential growth for a long time and now the conditions are perfect to see the beginning of the protracted property upswing take place," he said.
"This is only the beginning of the growth stage for the Coast and the demand for homes, rentals and holiday accommodation will continue to grow, as will the value of properties that offer a premium residential experience."
For more details, visit lowannabeachresort.com.au